One of the things that can make or break your style is your hair. It frames your face, and (depending on how you wear it) it can make you look chic, sporty, professional, or even bohemian. So, if you're looking for a new style that will have people asking you where you got it done, then try one of these ponytails with braids. They are simple enough to do yourself but still look like you put in some effort. Plus, they are perfect for any season!
Braided ponytails ideas: gorgeous looks for every occasion
There are so many different ways to wear a braided ponytail, and we've compiled some of the best looks for you to try. Whether you're dressing up for a special occasion or want a stylish everyday look, these braided ponytails will have you looking your best. So, grab your hair essentials and get ready to create some gorgeous styles!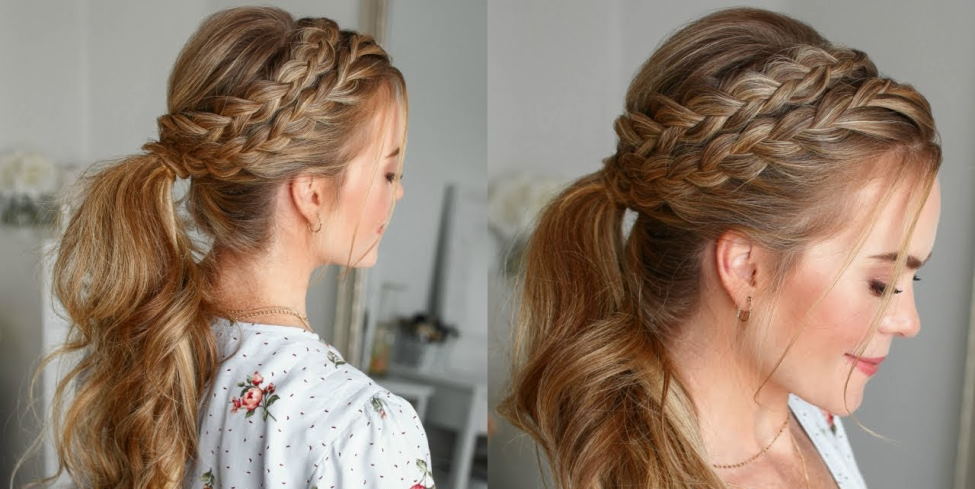 Braided ponytails are a great way to change up your everyday look.
There are so many different ways to braid your hair so that you can find the perfect style for any occasion.
Here are some of our favorite braided ponytail ideas to help you get inspired.
The basic French braid is a good starting point for anyone looking to try out a braided ponytail. This style is simple but still looks elegant and chic.
If you want something a little more complicated, try the Dutch braid. This style starts on one side of your head and crosses over the top, creating a thicker braid that will stand out against your hair.
African ponytail braids for black women
African American women have long hair, and they often style it in ponytails. While there are many ways to style a ponytail, one of the most popular is the African ponytail braid. This style is flattering and stylish, and it can be worn on any occasion. Try the African ponytail braid if you're looking for a new way to style your hair.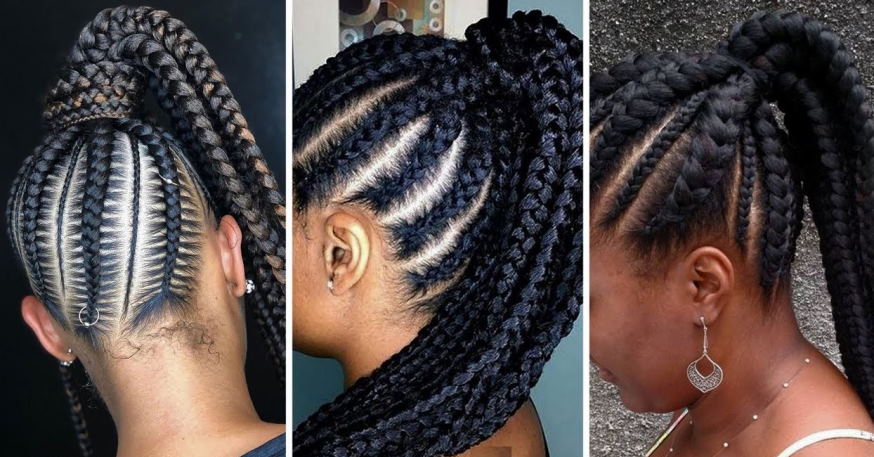 How to make African ponytail braids? This question is answered in our post below by showing you step-by-step how these braids should look like. You don't need any special tools, follow our instructions:
So, ladies, let us start! First of all, wash your head thoroughly and comb it carefully before starting the braiding process. Now take two strands of hairs from both sides of your head (left & right), place them together and make a single strand. This will be the start of your African ponytail braid!
Repeat these steps until you reach the bottom – this should take about five minutes depending on how long it takes for you to wash and comb them out properly too. The next thing we need to do now divides our hairs into two sections; one section should contain all strands from the left side while another contains those from the right one (this way, there won't be any stray pieces falling into either group). Next, separate each part, so they are not touching anymore but remain connected at some points along their length with other parts as shown below: Now comes a time when we can finally begin the braiding process itself -take three strands that make up one group (strands from the left side) and wrap them around each other three times until we get our first braid (shown above). Then take another strand from the same group of strands on the right hand side, wrapping it over two more times before moving onto the next section. Keep repeating these steps with all sections until you have finished creating your new African ponytail hairstyle!